About Us >

Leadership and Team
With over 25 years of project management experience and 20 years of having custom homes built, Rami Dalal and his Home-Build Concierge team have the experience you need to get your dream home built your way with minimal stress.
If you know what you want and simply don't have the time or know-how to manage the process, the Home-Build Concierge team is here to help you. As one client recently wrote, "
Where else can you coordinate a project manager, designer, builder, architect, organizer, home stager, contractors, and personal assistant with one-stop shopping?

When you can't be in 5 places at once, you need the Home-Build Concierge." Your Home-Build Concierge is here. Schedule your meeting today.
Rami Dalal
Founder and President
Chief Concierge
Starting with his very first home, when he was in his mid-twenties, Rami Dalal learned quickly that when you build a new home, you should build it for your specific needs and decorate it with your sense of style. When the time came to sell that house, Rami realized that a well-built, unique house with well thought-out decor commands a much higher price than the "market price". That's when his passion for creating beautiful homes started. Since then, Rami's work in custom homes has also raised the bar for communities throughout the nation's capital, consistently resulting in record-setting increases in community home values.
His success and love of managing custom home projects and renovations could no longer be contained and fulfilled with personal home projects. When his friends and family would question his very frequent moves, he explained that when you're good at what you love to do, it is not stressful -- it is fun. He is excited to now share that skill and passion with his clients through his innovative Home-Build Concierge services.
Rami Dalal's home designs and residential projects have won awards and recognition around the United States, mostly in the Washington, DC area as well as South Florida, where he won the prestigious City of Fort Lauderdale Community Appearance Award for his residential design work. The Community Appearance Board Award was presented each year to encourage aesthetic awareness and to acknowledge individuals and organizations who are working to enhance, improve and beautify the Fort Lauderdale community.

Rami's network and his personal Marketing and Web Strategy and Consulting leadership at Fortune 100 companies for over 25 years also uniquely positions Home-Build Concierge's Web Services as a solution for your web and marketing needs.
Though his professional roots are firmly planted in consumer and business marketing of major brands like MCI, 1-800 MUSIC NOW, AOL, Booz Allen Hamilton, and Freddie Mac to name a few, Rami's real estate project management, design and marketing expertise is equally dynamic and impressive.
As founder and Chief Concierge of Home-Build Concierge, Rami is excited to share his success and love of the custom home process with his clients.
Your Home-Build Concierge Team
We are pleased to present our Strategic Partners and Consultants. From our network of trusted professionals, we have selected premier partners that are uniquely qualified to bring you the best in custom homes and renovations while managing the process to suit your lifestyle and budget. Of course, we will work with you to find the best solution for your project and are happy to work with your preferred builders and contractors as well.
Chris Handy
---
Chris Handy Associate Broker, GRI Washington, DC Metro
A native of Montgomery County, Maryland, Chris spent much of his youth in the Gaithersburg, Darnestown, North Potomac area. After studying pre-law at the University Of Maryland, Chris and a partner began an internet based marketing company in 1999. In 2001, after selling his marketing company, Chris joined the Bethesda Chevy Chase office of Long & Foster Real Estate Inc. as a Realtor. Chris wanted to put his knowledge of marketing and business to good use in the Real Estate market. Chris' long hours, hard work and innovative marketing approach quickly paid off. Within just three years Chris Handy was the Top Producing agent of that office. In 2004, Chris was offered an opportunity to join the newly formed Long and Foster Fallsgrove sales office in Rockville as an associate broker. During his time with the Fallsgrove office, Chris formed the Chris Handy Group real estate team. Chris was the Top Producing agent in both number of homes sold and dollar volume of homes sold, from the day the Rockville office opened, until his departure in late 2009. Continuing to think outside the traditional Real Estate business model in mid-2009 Chris was inspired to join the RE/MAX REALTY GROUP and open an office near his home in Darnestown, Maryland. Chris and his team were one of only three RE/MAX teams in the nation to be awarded with an office location for their own private use. Chris has also become a trusted resource for some large commercial institutions. Banks, developers and some of Montgomery county's most well-known new home builders have relied on Chris to deliver the same spectacular results to them that he does to his private clientele. Chris is proud to say these large clients have placed their trust in him and his team, however the focus of Chris' business remains on helping private buyers and sellers successfully navigate their real estate transactions. After almost 15 years of success specializing in selling homes in Rockville, North Potomac, Darnestown and Gaithersburg Maryland, Chris continues to work every day to bring the highest level of service and the best results to his clientele.
---
Meridith Baer
---
Meridith Baer Founder, Meridith Baer Home
Meridith Baer Home is the world's premiere home staging company. Their interior designers transform empty properties into homes that look both luxurious and lived in, enticing buyers with style and sophistication that feels just within their reach. With offices in New York, Los Angeles, Miami, and London, Meridith Baer Home offers staging, luxury furniture leasing, and private interior design in our DC Metro and Fort Lauderdale Metro markets. We are proud to partner with Meridith Baer Home to provide the best options for our clients. Homes staged by Meridith's team sell 80% faster and for 20% higher prices than unstaged homes, staying on market less than 30 days on average before selling. Each space has a story. Meridith Baer Home brings that story to life.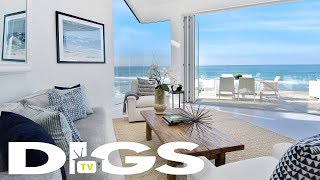 ---
Sandra von Kampen
---
Sandra von Kampen Designer
Sandra von Kampen began her career with a Bachelor Degree in Interior Design from Marymount University in 1992, and completed her NCIDQ Certification in 2005. After spending eight years as a mural and faux finish artist, she returned to work in interior design. During her entire career, her specialty has been the design of luxury condominium model homes and private condominium residences throughout Washington DC and the surrounding Metropolitan Areas . Sandra's projects have included work on prestigious residences in buildings such as The Residences at Ritz-Carlton, The Residences at Waterview, Yale Lofts, The National Harbor, Ten Ten Mass, The Jamieson Residences, etc.
---
Martin Mechanic
---
Martin Mechanic Preferred Investments Custom Homes
Preferred Investments is a custom homebuilding company specializing in high quality construction and superior craftsmanship. Under the maticulous guidance of the firm's President, Martin Mechanic, they are not a production homebuilding company. They are a seasoned group of highly skilled professionals and tradesman that take great pride in the details of our projects. The company builds exceptional custom homes throughout the Washington Metropolitan area. Mr. Mechanic's team has more than 30 years of home building experience and pride themselves in excellence. Preferred Investments is committed to the highest standards of both home construction and energy efficiency. They partner with The Home-Build Concierge to take the time throughout the project to get to know you and your family. We listen to your needs. We build the home that reflects your family's lifestyle. Through their partnership with Home-Build Concierge, Preferred Investments' goal is not limited to simply building you a custom new home -- the goal is to build you your dream home.
---
Jacquelyn Scott
---
Jacquelyn Scott Broker-Associate, GRI Remax First South Florida
Jacquelyn Scott is a licensed professional real estate broker with over 35 years of sales experience. She has lived in Fort Lauderdale for over 55 years and is delighted to share her vast knowledge of the area with you. Jacquelyn was born in Michigan and moved to Ft. Lauderdale as a child. She began her working career as a registered nurse and transitioned into medical equipment sales for 18 years. A Realtor since 1998 and a Broker since 2000, Jacquelyn is well known for her professionalism, knowledge and ability to get the job done. She can provide helpful detailed information about housing options, schools and other activities that each community in the area offers. Jacquelyn is an active member of the Southeast Florida Board of Realtors and has served as a member of their Grievance Committee. She is also a member of the National Association of Realtors. Jacquelyn's dedication to providing outstanding service to her clients has earned her many awards and is recognized throughout her community as a top professional:
ReMax International Lifetime Achievement Award
ReMax International Hall of Fame
Platinum Club – ReMax International
In addition to working hard for her clients, Jacquelyn has dedicated countless hours to civic involvement to better her neighborhood and the City of Ft. Lauderdale. In her free time she is an excellent tournament poker player and is recognized as such.
---
Wayne Holstead
---
Wayne Holstead Associate Concierge, South Florida Realtor
Wayne moved to Ft. Lauderdale from Louisiana to begin his real estate career in 1998. He has an extensive knowledge of the real estate market throughout Broward County, having sold countless homes. Beyond the real estate transaction, Mr. Holstead helps to make his clients' home dreams a reality by facilitating the projects needed to make their house their home. Wayne is from a small town in Louisiana located in the heart of Cajun Country. He has a degree from the University of Southwestern Louisiana in Interpersonal & Public Communication. Wayne loves working with people and uses this love of people to create a comfortable feeling with his clients from first meeting them until moving day and beyond.
---
---